Balayage is a colouring technique that has been around for some time but it's popularity is on the rise and there are a few good reasons why! Celebrities around the world are opting for this technique in a bid to create natural looking sunkissed locks. Balayage is a French word meaning "to sweep" or "to paint". It's a freehand technique that allows the stylist to create a bespoke look without any harsh or obvious regrowth.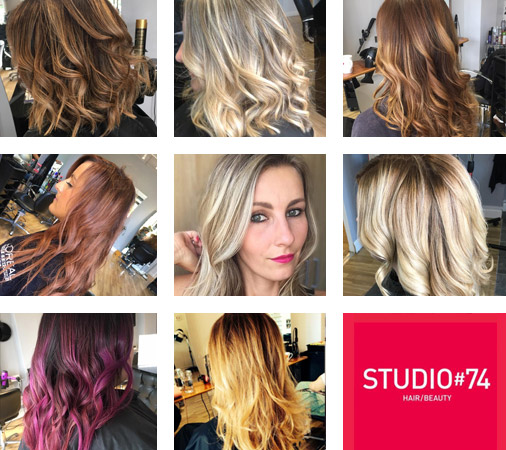 Why Balayage and not foils?
The main reason to go or Balayage over foils is the subtlety and natural finish that can be achieved with Balayage. Foils can give an almost stripey appearance when used to create highlights where Balayage gives a softer look because it is painted on with a brush or paddleboard to create natural looking highlights and lowlights that give the hair dimension. It also means you don't need to spend as much time on maintenance as the colour grows out so naturally.
What hair types does Balayage work with?
Balayage is perfect for all hair types. If your hair is straight or curly, long or short Balayage is the technique to go for if you want a bespoke and unique colour. Balayage works so well because it is a personalised technique and the colour should flow naturally with the style and texture of the hair
Why Studio 74 love it!
Everyone at Studio 74 Hair and Beauty loves Balayage for it's on trend, natural finish that is truly unique to each client. The looks that can be achieved through the freehand colouring technique can be as subtle or as bold as you want and because it is handpainted and customised to you, your stylist can ensure the colour is exactly where it needs to be for you to look and feel amazing!