How many of us have experienced a hair disaster needing hair colour correction after attempting a home hair dye kit? Maybe you had a bad colour at another hairdressers, is it too dark, too light or loud stripy highlights? Maybe you got a bit too carried away with the bleach yourself or with a friend and now your hair is a frazzled mess?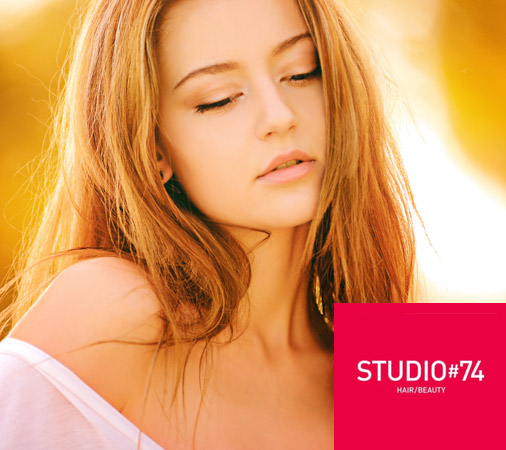 It can seem like a huge crisis if you have a hair colour disaster but your hairdresser at Studio 74 has a wealth of experience to rectify most issues and leave you looking and feeling great again!
Speak to your hair colourist to help with the colour correction you need:
Too Dark If the colour has come out too dark your colourist may suggest adding some highlights to help tone it down.
Too light Some warmer lowlights will soften a colour that is too light.
Stripy Highlights to tone down harsh highlights your stylist will need to cover the highlights with the same colour as your roots or base colour. For a more subtle highlight effect you can then try balayage instead.
Wrong Tone If your blonde dye has got a yellow tone then your colourist can help by using a toner to neutralise the colour.
Orange hair This can happen if you bleach naturally brown hair. Through a personal hair consultation your stylist will advise you on the best solution based on your hair colour and hair type. We often use Oplaplex which can help reduce the damage from the bleaching.
Enhance Tone Again a toner will help enhance the colour of your hair by adding warmth or coolness as necessary.
Blotchy or Uneven Colour Highlights and/or lowlights can be added to help even out and blend the colour of your hair.
Flat colour Often the result of a home box dye, flat colour can look one dimensional. Your hairdresser can add highlights or balayage to add dimension and a multi tonal look.
Complete Hair Colour Change After consultation your stylist will be able to help you get the look you want to achieve by stripping back the existing dye as necessary. Adding in an Olaplex treatment will help reduce damage caused by chemical treatments and enhance and prolong your new colour.
Be sure to contact the Studio 74 Hair Salon if you have any queries or concerns about your hair and arrange a consultation with one of our experienced colourists.