You've just spent a good deal of time and money in the salon getting your hair coloured and you look and feel amazing. But once you get home it's important not to neglect your hair care or you may as well just say goodbye to your fabulous new do. Looking after your coloured hair doesn't have to be a chore, there are some simple steps you can take to help keep the colour rich and vibrant between treatments.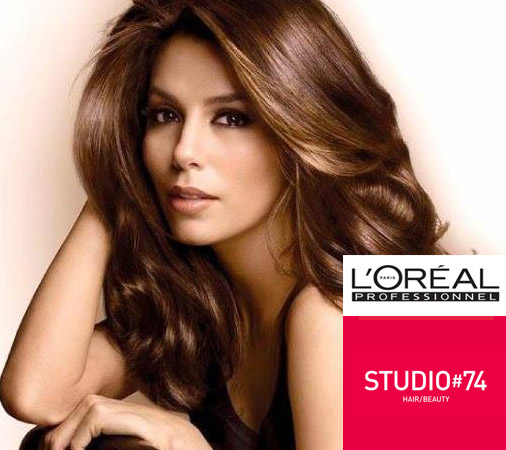 Here are our 10 top tips to help you keep your coloured hair looking lovely for longer:
 Don't over-condition your hair before your colour treatment.

If your hair is too silky smooth the colour won't take as well so hold off on the conditioner prior to your hair appointment. This will give your hair the right texture for colour treatment and help it last longer.

Don't rush to wash your hair.

It's best to avoid washing your hair for a couple of days after you've had the colour treatment, you want to ensure the colour has had time to properly set.

Have a cold shower!

Well, OK, maybe not cold but we certainly recommend turning the temperature down a bit if you usually like a steaming hot shower! Hot water can cause the colour to fade quicker so having a warm rather than hot shower will help stop the fade.

Use colour safe shampoo and conditioner. It's not just a gimmick, shampoos and conditioners which are specially formulated for coloured hair will protect the colour and add shine meaning your colour will last longer. We stock the  L'Oréal Professionnel Expert Vitamino Color Shampoo and conditioner

, ask in salon for more details.

Use a deep conditioning treatment.

Once a week try to apply a deep conditioning treatment to your coloured hair. Apply the conditioner to damp hair, making sure it's evenly distributed from root to tip. Wrap your hair up in a warm towel and let it work for about half an hour (great time to catch up on your favourite tv show) before rinsing it out.

Avoid chlorine.

The water in the swimming pool will damage your colour so be sure to protect it, either with some conditioner combed through wet hair before you get in the pool or with a swim cap. Yes, they don't look great but the alternative is much worse! If you do get your hair wet in the pool be sure to rinse it thoroughly with clean water.

Apply a UV protecting lotion or wear a hat.

OK, so we don't always see a lot of the sun here in the UK but when the sun is shining you should protect your tinted or  highlighted hair, the same way we protect our skin.

Protect your hair. 

Styling with hair dryers, straighteners and tongs can damage hair so ensure you apply a heat protecting product before you style.

Condition.

Colour

treated hair is more porous and loses moisture more easily. This means your colour can fade quicker unless you ensure you use a conditioner specially formulated for colour treated hair. Even fine hair needs to have conditioner every time you shampoo, just apply to the ends of your hair. We stock the

L'oreal Professional conditioning range

, ask in salon for more details.

Avoid hairsprays and mousses.

Traditional styling products such as hairspray, gels and mousses typically contain alcohol which can affect you colour treatment. Use hair oil to add shine and keep frizz at bay.
Follow these simple steps and your hair should stay looking fabulous until your next hair colour treatment.