Here are our 8 top tips to get that perfect hair up hairstyle.It's easy to fall into a bit of routine with your hair, maybe down and straight for evenings out and tied back in a ponytail for a casual daytime look. Anything more complicated can be quite daunting, even when you've studies online videos that make it look so simple. We've all been there, wondering how it's possible to complete the style without having at least three arms and the ability to see the back of your head! The truth is that you can recreate fantastic hair up styles with just a few gadgets and accessories and with party season just around the corner now is the perfect time to get practising!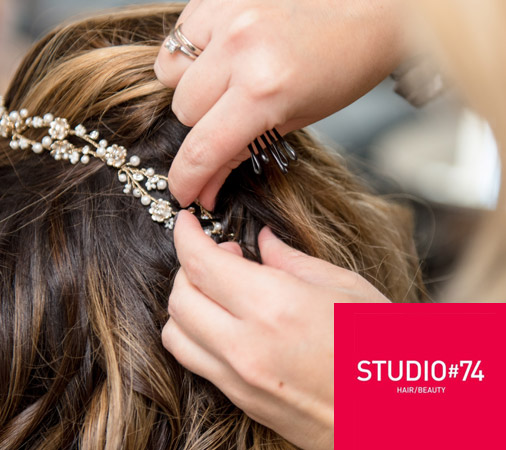 Here are our 8 top tips to get that perfect hair up hairstyle:
Mesh Hair donut These are fab for creating a big, glamorous bun or adding volume. They come in different shades so you can choose one that will blend in with your hair colour.
Mousse or Texture product Product will make it much easier to get your hair to stay where you want it and the style will last much longer. Freshly washed hair is too slippy so try not to wash your hair on the day you are putting it up.
Curling Tongs Curling your hair will help add texture and volume and make it a doddle to grip into place. Leaving loose curls to frame your face will soften a sleeker do.
Hair straighteners If you have naturally frizzy hair it can be hard to create a smooth finish, hair straighteners will give you the perfect base for a super smooth and sleek style.
Hairspray Be sure to smooth down any flyaways by gently smoothing over your hair and spritzing with a good quality hairspray. Hairspray will also help keep your hairstyle in place.
Bobby Pins An essential in any up-do, they can be used to secure small sections of hair and pin up curls. Be sure to carry a few in your bag so you can fix any loose strands.
Hair clips Part your hair into sections before you blow dry, curl or straighten to make sure you get an even finish. When you start to put your hair up, hair clips can help keep unwanted sections out of the way while you work.
Tail Comb Another essential tool, tail combs can be used to create clean sections of hair making it much easier to style.
Arm yourself with these essential accessories and styling tools, decide which hair up style you want and have fun recreating it!
If you're still struggling to get your hair up, be sure to speak to one of our stylists and arrange a consultation (Tel: 01733 565198)