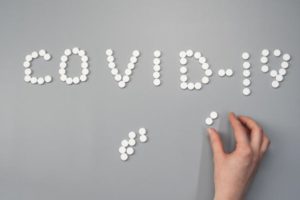 COVID-19 – STUDIO 74 POLICY…… IMPORTANT PLEASE READ
WE ARE RE-OPENING 4TH JULY 2020
We will contact all our clients that missed their appointments due to the lockdown, they will be rebooked in the same order. If you did not have an appointment please Facebook message us or email studio74hair@hotmail.com ……. please include your full name, contact number, stylist name, what service you require, what days, and times you can attend the salon. Your stylist will then be in contact with you.
We have been working on our salon structure and preparing for when we reopen.
Please do not attend the salon if you or anyone in your household has had a fever/high temperature, cough, or shortness of breath in the last 14 days
1. We will have a maximum capacity of 6 clients at any one time.
2. We are using alternate workstations to adhere to the 2-meter rule.
3. Our working hours will be staggered so that we have fewer people in the salon at one time.
4. There will be markings throughout the salon to ensure a 2-meter distance is clear.
5. We are unable to offer dry cuts. Hair must be washed at the salon before any service.
6. You must wait in the car until we are able to start your hair, a member of staff will come out to meet you.
7. Customers must attend the appointment on their own.
8. As soon as you enter the salon, we will take your temperature with a non-contact thermometer, we cannot offer an appointment if your temperature is 37.8C or greater.
9. Please use the hand sanitizer on reception as soon as you arrive.
10. Customers must wear a disposable mask (these are available at the salon)
11. We will use disposable towels and gowns on every client.
12. Staff will always be wearing a mask.
13. Disposable gloves will be worn by the stylist and replaced after every client.
14. For your safety, we are unable to offer drinks and magazines. We have WIFI at the salon so please feel free to log in on your phones whilst your treatment is on.
15. We will be allowing an extra 15 minutes onto every appointment so that we can fully sanitize the workstation after every client.
16. Hairdressing tools will be sanitized after every client.
17. If paying by cash please have the correct amount on you, place it in an envelope provided. Please write your name on the envelope and the amount.
18. Our model training day on Tuesday will temporarily stop, we will review this after the first month back.
19. We will not be able to offer any waxing/eyelash/eyebrow treatments until further notice.
To ensure the salon survives this difficult period we have no alternative but to add an extra £3 to each service.
Due to the nature of our work, I believe all the added personal protective equipment provided for clients is essential to keep you safe.
We will ensure all our regular and loyal customers are booked in as soon as we can.
Please understand that we need to honour our bookings already missed first and abide by the restrictions in place.
Although things will be different, we promise to get your hair looking fab again and providing you with the best service. We cannot wait to see you all!
Love Michelle, Paula & Studio 74 team xx