Balayage has taken the hair world by storm with its stunning, natural-looking highlights. Did you know that the word "Balayage" itself is French and translates to "sweeping" or "painting"? This technique originated in France and has since become a global hair trend, admired for its seamless blending of colours. To keep your Balayage colour (balayage blonde, balayage brown – balayage ombre), as gorgeous as the day you got it, we've got you covered with essential Balayage maintenance tips right here at Studio 74 Hair & Beauty, your premier choice for Balayage in Peterborough.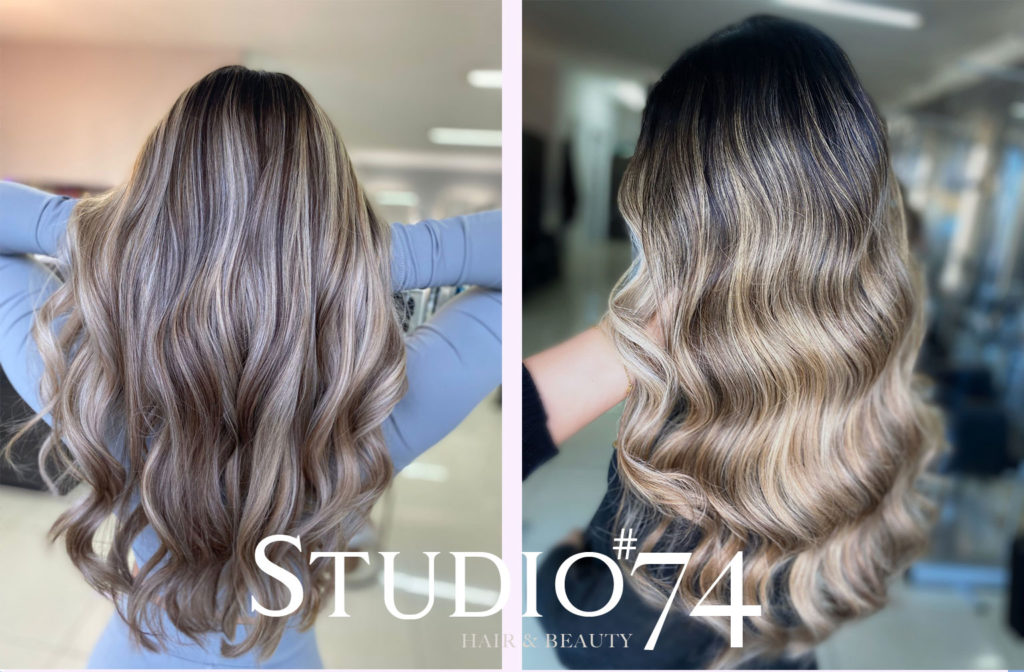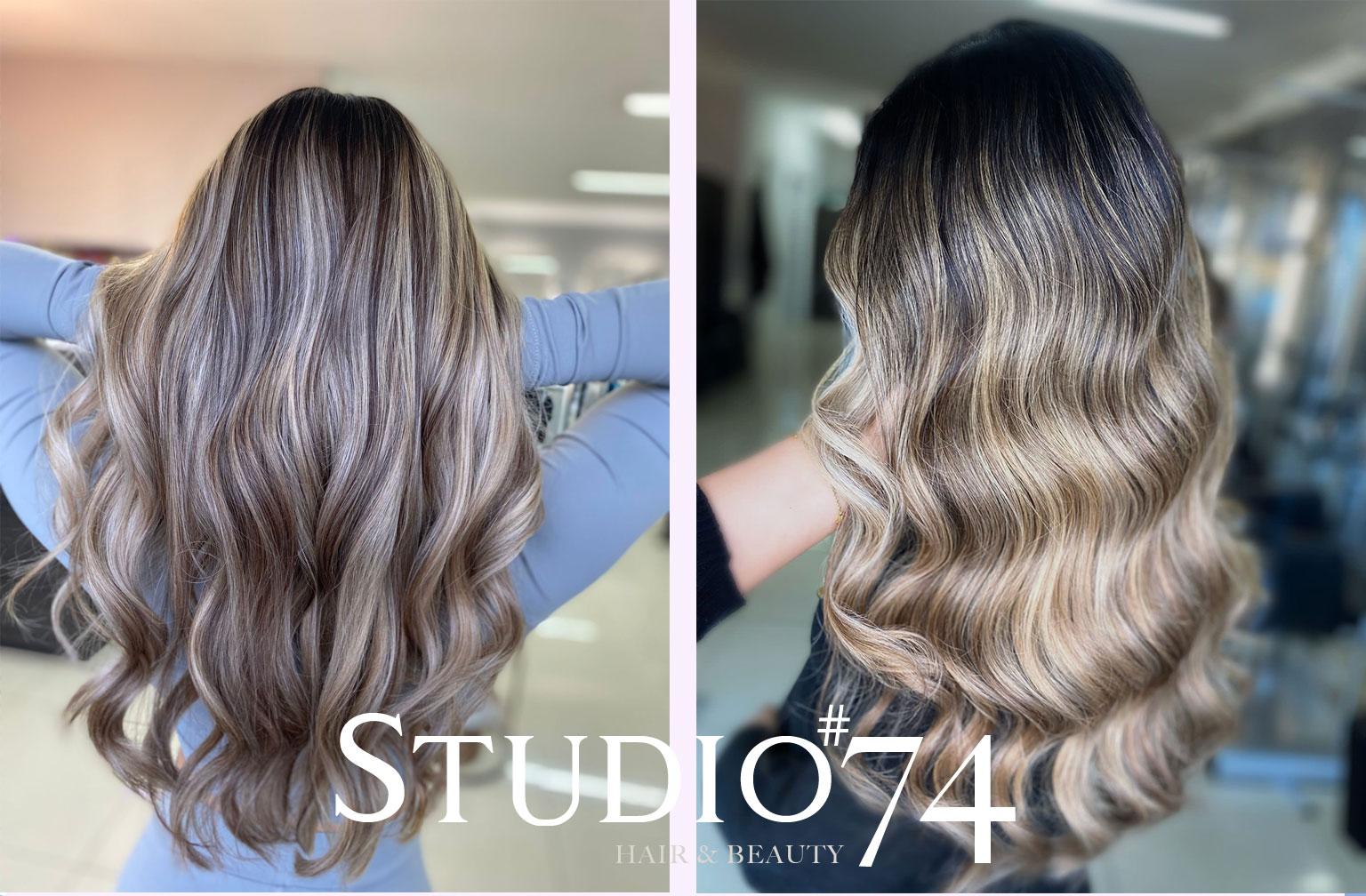 Book now the best Balayage from Studio 74 in Peterborough.
Proper Hair Care Routine for Balayage
Invest in sulfate-free shampoos and colour-safe conditioners to prevent colour fading.
Limit washing your hair to a few times a week, and use cold water for rinsing, which helps seal the cuticle and lock in colour.
Protecting Balayage from Sun and Heat
Shield your hair from UV rays with UV-protectant hair products.
Consider stylish hats or scarves for added protection when spending time in direct sunlight.
When using heat styling tools, apply a heat protectant and use the lowest heat setting necessary to style your hair.
Regular Trims and Touch-Ups
Schedule trims and toner every 6-8 weeks to remove split ends and maintain the style.
Consult your stylist for touch-ups every 6-12 weeks to refresh the colour and ensure a seamless blend.
Avoiding Over-Processing
Trust a professional for colour touch-ups to avoid damage.
Balayage is known for its low-maintenance look, so avoid excessive colouring or lightening.
Proper Post-Wash Care
Gently towel-dry your hair to avoid roughing up the cuticle.
Apply leave-in conditioners or hair oils to maintain moisture and shine.
Use a wide-tooth comb or a detangling brush to prevent breakage and preserve your colour.
Balayage-Specific Products and Treatments
Explore toning masks or glazes to refresh your colour between salon visits.
Consider salon treatments like glosses or colour refreshers for added vibrancy.
Balayage is not just a hairstyle; it's an investment in your look. By following these Balayage maintenance tips, you can keep your colour looking fresh and vibrant at Studio 74 Hair & Beauty, your top choice for Balayage in Peterborough. Remember, healthy hair is happy hair, and a little TLC goes a long way in preserving your stunning Balayage.
Why not also try our Olpalex hair treatment? Studio 74 supplies the latest in scientifically-proven treatments for hair protection; Olaplex – a premium performing 'bonder.
Our Balayage stylists from Studio 74 in Peterborough will always give you a bespoke consultation so that you can keep your hair looking beautiful in between appointments.
To book, call us on