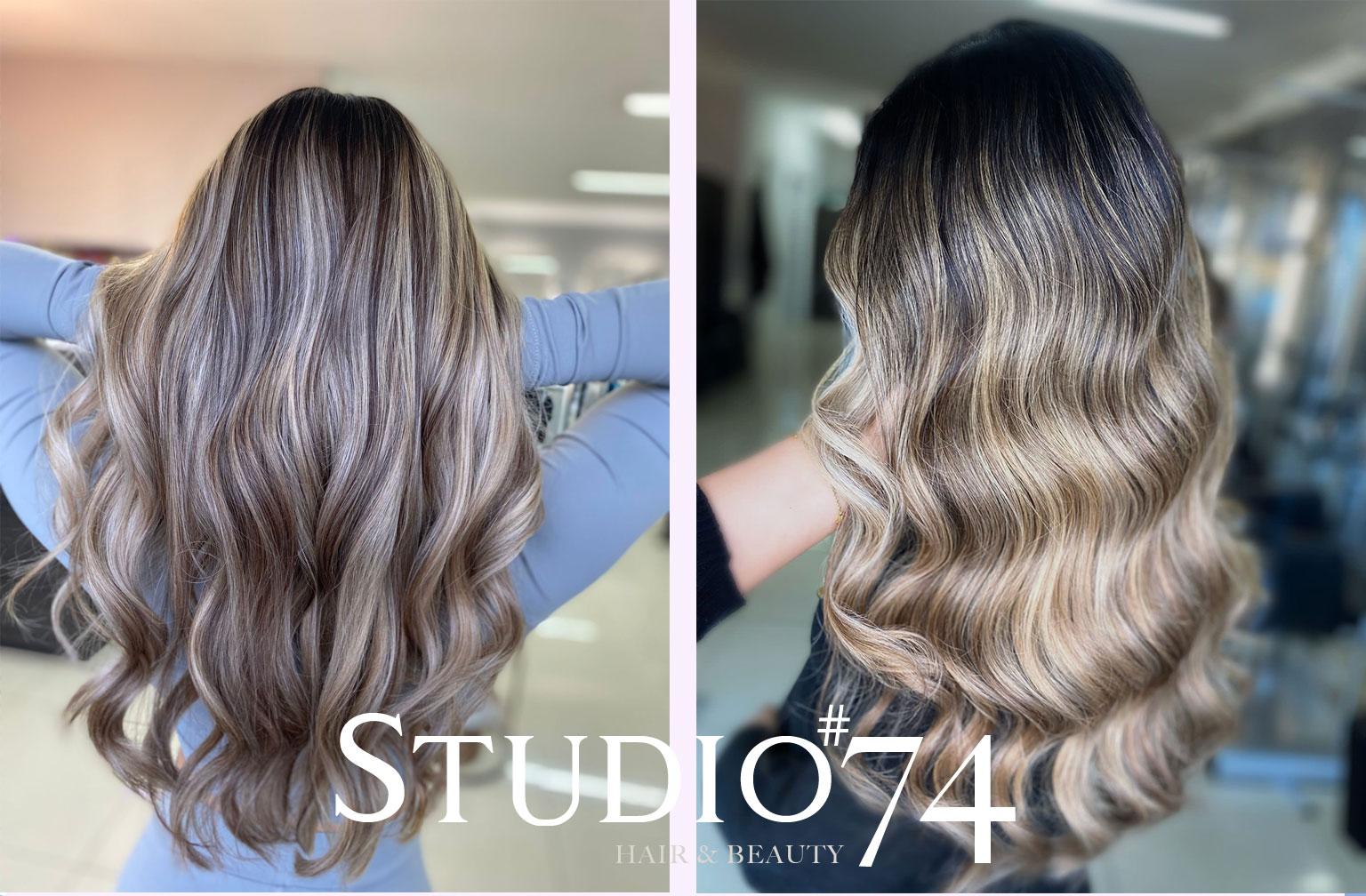 Balayage in Peterborough by Studio 74 Hair & Beauty
Studio 74 serves the Gunsthorpe area with the unique styles of Balayage in Peterborough that you are looking for. Your hair is your pride and joy. Your hair forms the first impression when you glide into a room. It should be one of the greatest boosts for your self-confidence. The balayage experts at Studio 74 are passionate about equipping you with your perfect 'do.
With decades of combined experience behind them, our dedicated team of hairstylists uses fine-tuned and professional techniques that will make you feel fantastic. Studio 74 offers a fabulous and popular variety of balayage and ombre styles.
Balayage in Peterborough ✔️
Brown Balayage in Peterborough ✔️
Blond Balayage in Peterborough ✔️
Ombre in Peterborough ✔️
Why Choose Studio 74 for Balayage in Peterborough?
At Studio 74 Hair & Beauty in Peterborough, we are passionate about Balayage. Our expert colourists have honed their craft to perfection, ensuring that you get the stunning and personalised Balayage results you desire.
What Is Balayage?
Balayage, a French term that means "sweeping" or "painting," is a hair colouring technique that has taken the beauty world by storm. It's renowned for its natural and sun-kissed effect, making it the go-to choice for those seeking effortless elegance.
Looking for a relaxing atmosphere while getting your balayage done in Peterborough?
Step into our welcoming salon in Peterborough and experience the warm and friendly ambiance that sets Studio 74 apart. We're not just a salon; we're a community.
Are you in search of expert colourists for your balayage in Peterborough?
Our team of expert colourists in Peterborough is at the forefront of the Balayage trend. They bring creativity, precision, and a passion for hair artistry to every Balayage appointment.
How to book a balayage appointment at Studio 74 Hair & Beauty in Peterborough?
Before your balayage appointment at Studio 74 Hair & Beauty in Peterborough, we recommend booking a hair colour consultation with our team. This allows you to engage in a productive conversation with our experienced stylists regarding your vision.
During this consultation, we offer expert guidance, detailed explanations of the process, and a thorough discussion of the timeline and pricing involved in realizing your desired appearance.
As part of our process, we may conduct a hair strand test to evaluate how well your hair will respond to the chosen colour. Additionally, we perform a skin test at least 48 hours prior to your hair colour appointment, ensuring your safety and satisfaction.
Book Consultation
Hair strand test ( if required)
Skin test ( if required)
Book an appointment for balayage in Peterborough!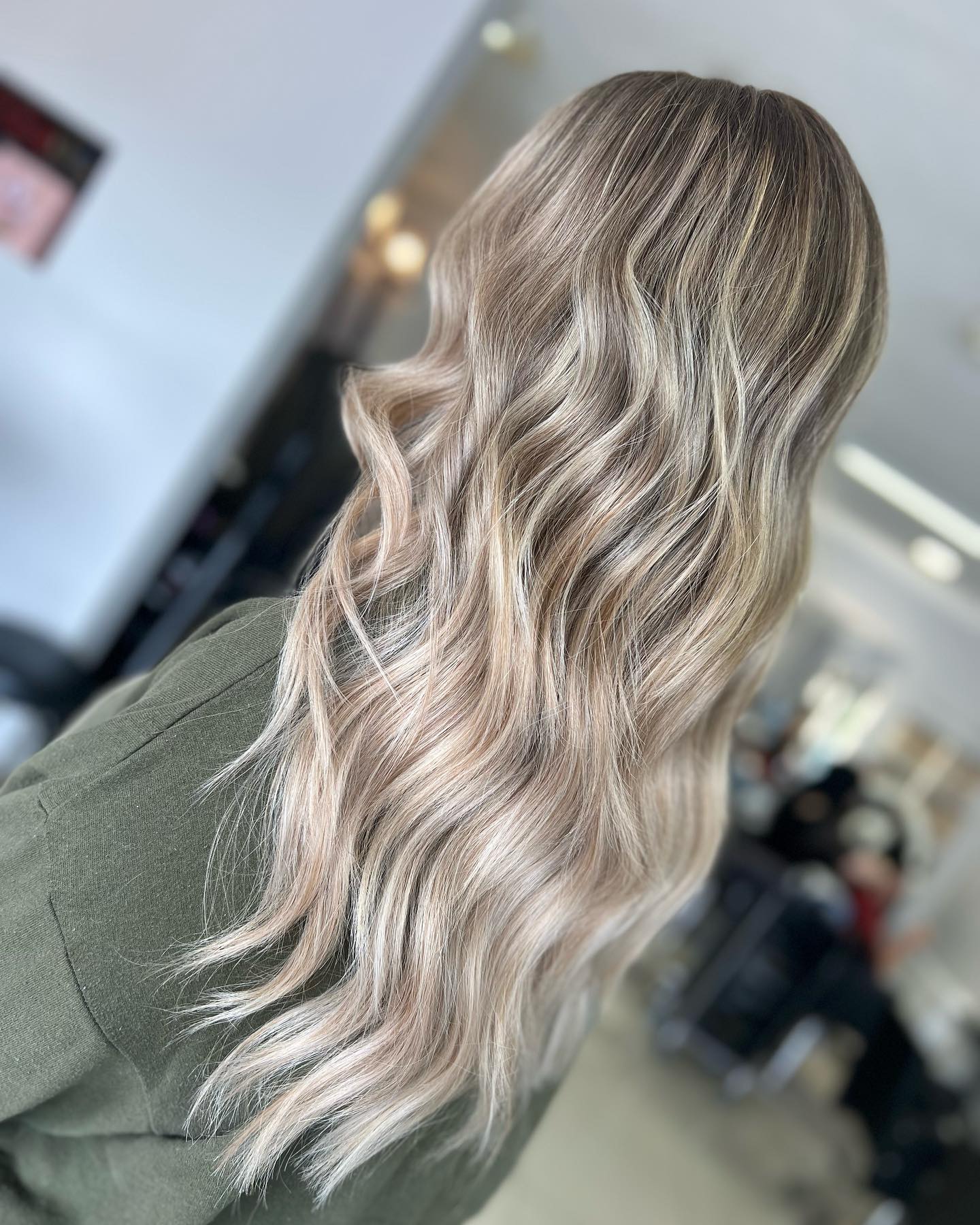 Balayage vs. Ombre: What's the Difference between these hair colour techniques?
Balayage
Balayage is a hair colouring technique that involves hand-painting highlights onto sections of your hair. It creates a seamless and natural-looking transition from your natural colour to the highlighted areas. Balayage is known for its soft and sun-kissed appearance.
Ombre
Ombre is another popular hair colouring method where the hair gradually transitions from a darker shade at the roots to a lighter shade at the ends. Unlike Balayage, Ombre typically has a more defined line between the two shades.
Why not also try our Olaplex hair treatment? Studio 74 supplies the latest in scientifically-proven treatments for hair protection; Olaplex – a premium performing 'bonder.
Our Balayage stylists from Studio 74 in Peterborough will always give you a bespoke consultation so that you can keep your hair looking beautiful in between appointments.
To book, call us on