Studio 74 Nail Care Therapies
For all your hand and foot nail pampering needs, Studio 74 promises to give you the experience you deserve. Our friendly team provides manicures, pedicures and gel polishes in our Peterborough salons.  
Like you, your nails are entirely unique. Our professional beauticians understand this and provide the tailored experience that is enjoyed at Studio 74. We take care of your hands and feet by providing a suitable treatment selected from our extensive menu. 
Our hand nail treatments include:
File & Polish

Gel Polish

Gel Soak and Re-Apply

Manicure

Manicure and Gel Polish
Our feet treatments include:
Toe File & Polish

Gel Polish Toes

Gel Soak Off And Re-Apply

Pedicure

Pedicure And Gel Polish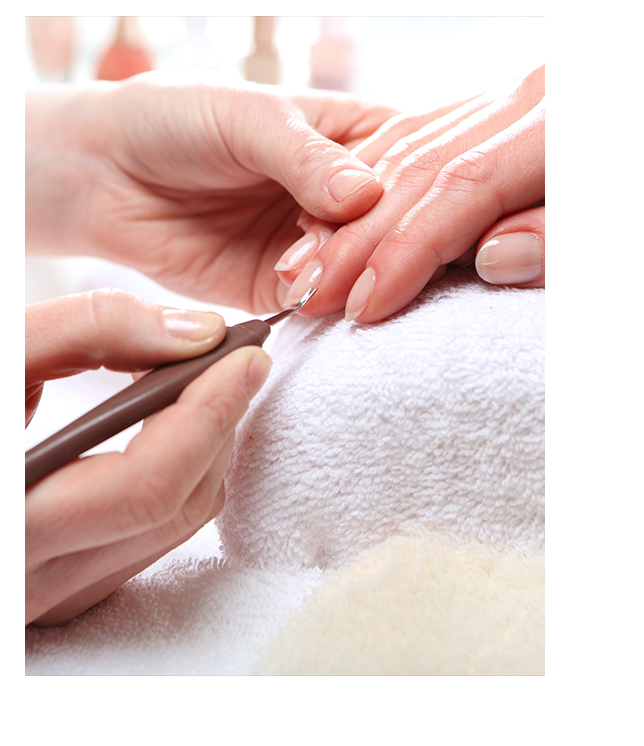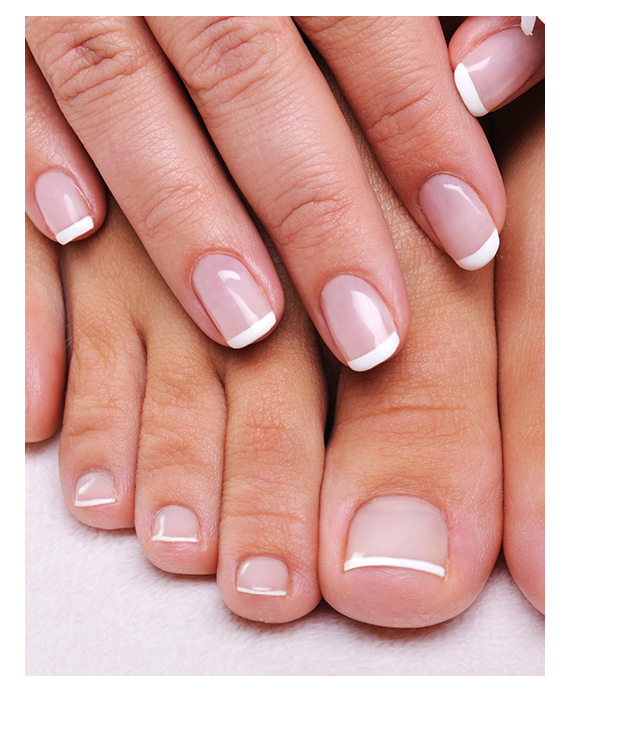 What Should You Expect From Our Nail Care Treatments?
Nail treatments completed by Studio 74 will make you feel reinvigorated, sexy, and ready to take on the world. Our luxurious, holistic approach to nail care is truly special, and we ensure your experience reflects this. 
Why not enjoy a comprehensive hand or foot (or both?) package? During a manicure and gel polish appointment with us, we administer professional fingernail care that is guided by your demands. Your beautician will then move on to repair and tidy your cuticles. Once you are satisfied, you will choose the perfect gel polish for your nails. We will shape, file and polish your new gel nails exactly in a way that you desire.  
Our pedicure and gel polish treatment offers an equal level of self-indulgence. First, you and your beautician will discuss your needs. They will then administer cuticle care which includes filing and repair, and finally produce the perfect gel nail finish for your toes with a polish that is unique to your tastes. 
Our treatments can last anywhere between 20 to 90 minutes depending on your desired nail treatment. In any case, the time you set aside for your hand or feet nail treatment is time devoted to your self-care. No matter how long the duration, we encourage you to bask in absolute gratification; getting 'you' time can be tough with life being so busy. So come, breath, relax and leave your worries at the door!
Benefits Of Nail Care Treatments
Nail treatments are incredibly important, not just for vanity, but for the health and hygiene of your hands and feet. These areas of your body have hundreds of nerve endings, they are made out of tiny bones, yet they award you the balance and support needed to walk and to reach and grab! So you must give them the care they require. 
Through nail treatments, your hands and feet get uninterrupted attention which is beneficial for blood circulation. By drawing attention to your hands and feet, you can properly understand the state of your nail hygiene. By attending regular nail treatment salons, you will maintain fantastic hand and foot care. Our nail treatments are not just for black-tie events or casual hedonistic pampering (but definitely help). They are in fact vital for your physical health and for maintaining your mental wellbeing.