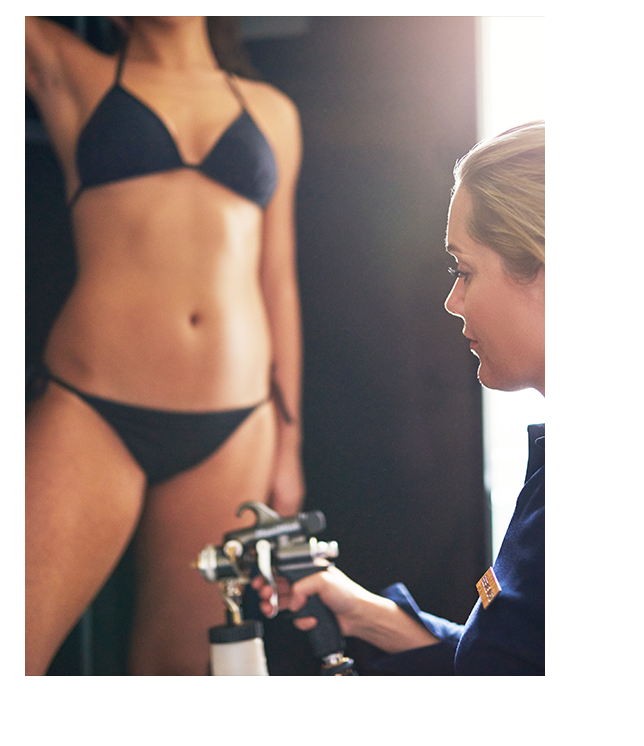 Why Choose Studio 74's Spray Tan Treatment
Studio 74 delivers professional spray tan treatments at our Peterborough salons. Whether you are a spray tan-virgin or a seasoned tanner, we want you to enjoy a unique and entirely self-indulgent experience. A tan is something we all desire; the sun-kissed look brings a new degree of freshness to the skin. A spray tan delivers all the skin colouring benefits of an authentic tan but without the long hours of dripping sweat, sand in awkward places, and the continual need to layer up on lotion and drink your weight in liquids. 
Instead, within a matter of minutes, you will walk out of Studio 74 with an immediate glow (before your skin begins to develop properly) and a smile on your face. The spray tan method is so much more convenient and time-efficient. Our beauticians are experts in the procedure, so you won't be disappointed with flawless results.
How to Prepare For A Spray Tan With Studio 74
There are a few recommendations we suggest before you come in for your spray tan.
Shaving and exfoliating over 24 hours prior to your appointment is necessary to allow your pores to close. 

Apply your final layer of moisturising cream over 24 hours before.

Aim to apply moisturiser to the dryer areas on your body so the spray tan doesn't stick to dry skin.

An oil-free moisturiser is advised.

Bring loose clothes so the spray tan doesn't stick to the fabric.       
At the start of your appointment, the therapist will ask you how deep you would like to go. This is in reference to the eventual tone you desire as your final tan result. It is entirely your decision how dark you would like to go, and how much coverage you desire. From legs to full-body, we produce the layering of spray tan that follows your preferences. (Just make sure you bring the right items of clothing to cover the areas you don't wish to be tanned.)    
We will then deliver you to your private cubicle where we apply the spray. The experience is painless and straight-forward. You just stand with your legs shoulder-width apart and your arms out at your sides. This allows us to access all areas.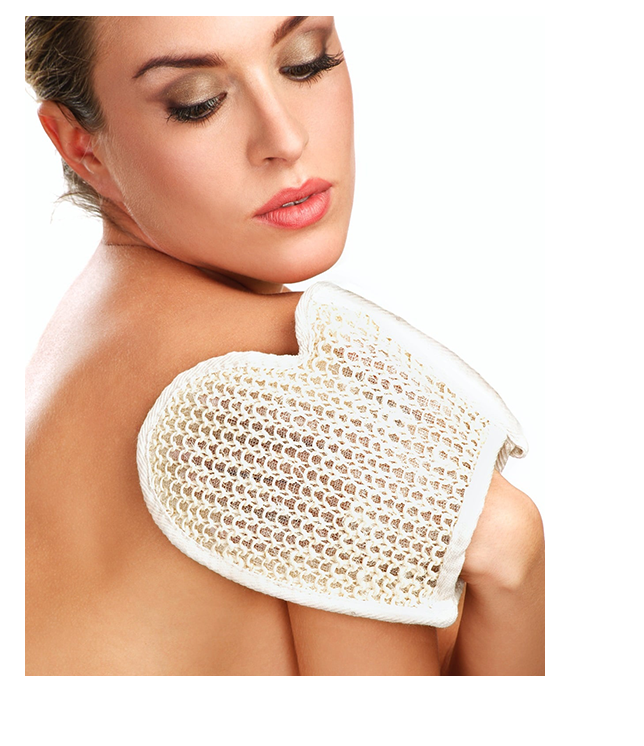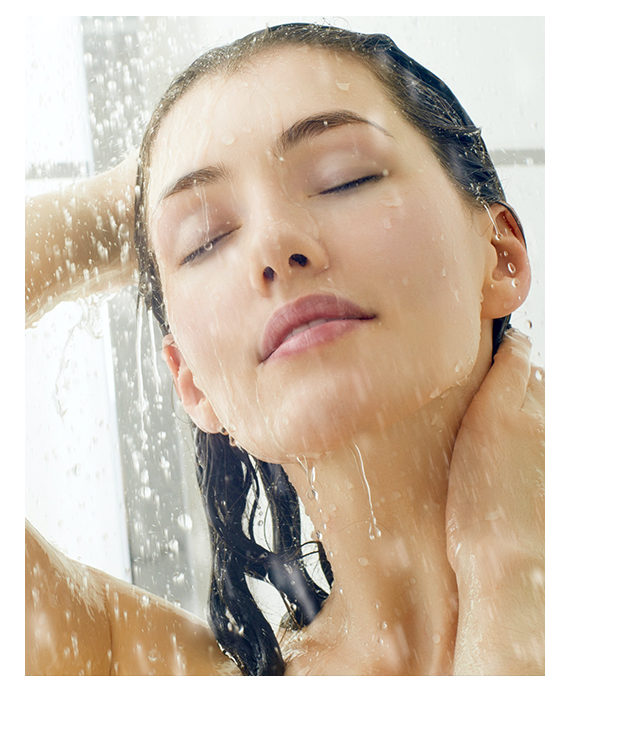 Spray Tan After-Care
Depending on how dark you want your tan, we suggest waiting the appropriate amount of time before you wash the spray off. The more dark you wish for the tan to go, the longer you will leave it developing on your skin. You can shower anywhere from an hour to 24 hours after – the solution will continue to develop.  
When you wash, don't scrub. Cold water tends to be better to ensure longevity. Once you have washed it off, you should moisturise daily. This will also serve to increase the life-span of your sumptuous, glistening tan.